Blog
One of my sidelines is making ATCs, or Art Trading Cards. These are miniature artworks (playing card size) that are created with the intention of trading them for other ATCs. They are always traded, not sold (a similar size work intended for sale is called an ACEO).
ATCs are in any medium, although I always aim for hand drawn/hand painted swaps. They can be traded via exhibitions or live meet-ups, but there are also many mail art swap sites on the web. Here, ATCs and other tradeable art (altered books, art journals, etc) can be swapped with other artists around the world.
My favourite site is ATCs For All. It is a non-juried site with swaps of all types.
Here's one of my ATCs that was used as cover art for an ATC magazine, and which also won an online art contest: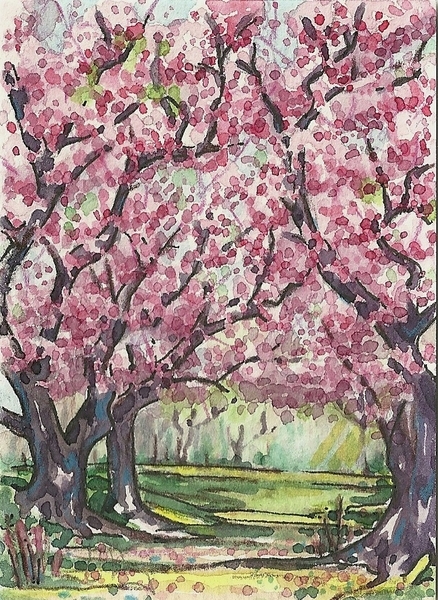 ATCs can be used for fun and inspiration. They are usually done in swaps of at least three cards, so one of their most interesting side effects is that they can teach you the value of doing a series. It can even serve as a bit of a test run, to see if there is "something there" in a subject you think you might like to paint. It also gives you a chance to try painting something you haven't ever attempted, and figure out how to do it!
Here is a series of fire paintings that I did for a Midsummer-themed swap. I'd never tried doing a fire in watercolours and it was loads of fun figuring out what needed to be done.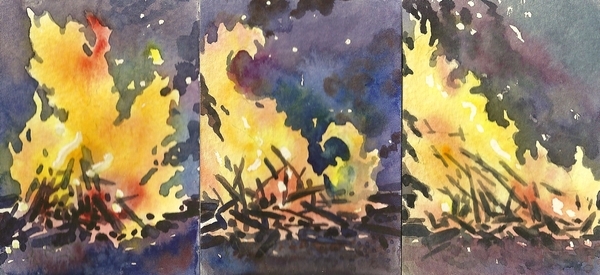 Finally, lest one think that this can never be "serious" art ..... well, doesn't matter does it? However, there are also juried sites where folks can swap ATCs, and I even have one ATC that was entered into a show at the Dunlop Art Gallery in Regina, Saskatchewan. (Most of the cards were traded to other participants, and the Gallery kept one card from each artist to put into its permanent collection).