Blog
I've very little to say about the topic of how to keep working steadily on ones art. I'm really bad at it. Painting is hard work for me, not the "fun" that it seems to many artists. I find that producing "product" for some sort of goal (a specific show, for example) keeps me working. I'm not so great at disciplining myself to paint every day, although I do at least try to do something art-related each day. For example, today I was reading the late Robert Genn's website, The Painters Keys, for some of his pearls of wisdom on motivation. http://painterskeys.com/motivation/
As a result of my inability to press on with the hard work of painting, I often get distracted by other crafts. Last weekend I went to a workshop on rigid heddle weaving. Indeed, I own a loom, which has gathered dust for a number of years. The workshop was a blast, and now I want to find my loom and start weaving again. Of course, I have a half-finished painting triggering vague feelings of guilt.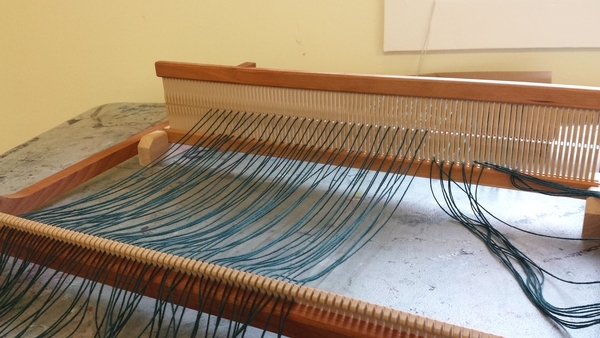 Over the years I've been distracted by pottery (which I'd also like to take up again!), as well as tie dye, jewellery making, cross stitch, quilting, creative writing, basketry, sewing ... and of course other 2D media besides watercolour, including ink, pastel, oils and acrylics. No wonder I never have time to paint!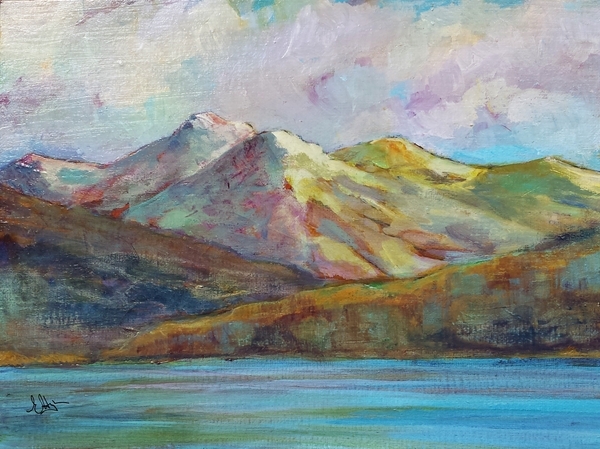 The big plan for the future is to actually set up a dedicated studio and then actually use it. Right after I walk the dog ...