Blog
I thought I'd just post a few images from my Graduating Exhibit at the University of Alberta, Faculty of Extension in June 2017. It was the last of my program requirements for my Visual Arts Certificate, although my formal graduation won't be until the spring of 2018. I was honoured to have two of my mentors, Jerry Heine and Gregg Johnson, attend the exhibit, along with friends, family, colleagues and fellow Visual Arts students and instructors. As well as a few random street kids who ate lots of snacks but politely looked at the art!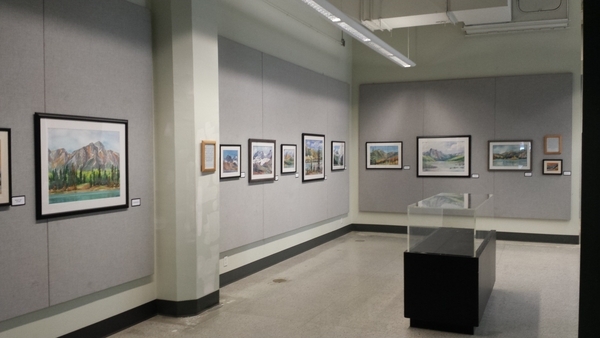 I had over 30 paintings ranging in size from 5" x 7" miniatures up to full sheet 22" x 30" size. All scenes in and around the Rocky Mountains - primarily Banff, Jasper, the Icefields Parkway and Valemount. All the framing was done by Westshore Custom Picture Framing in Langford, BC.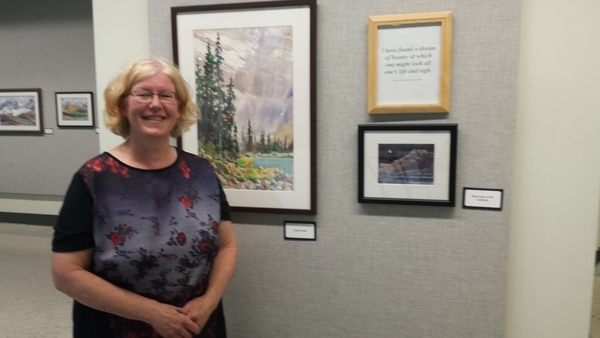 Along with all the paintings I had some famous quotes about the mountains and their inspirational qualities.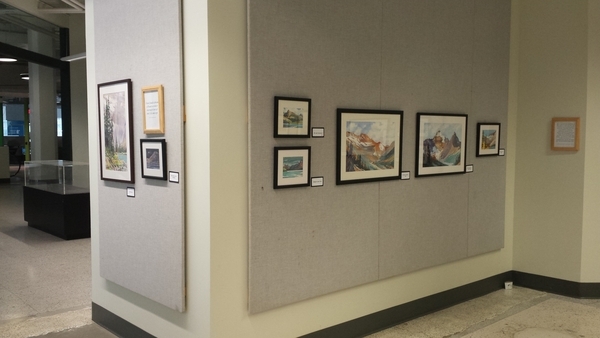 Last but not least, here is my artist's statement from this show - my first solo exhibition!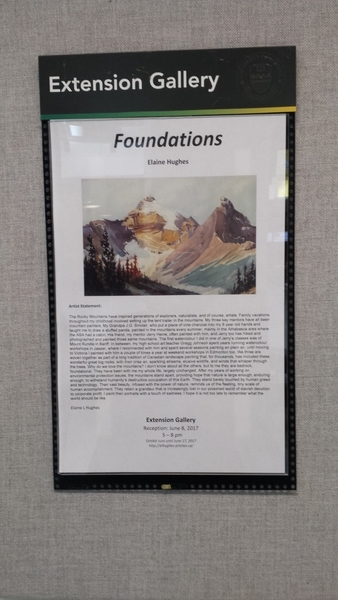 I hope everyone who was there enjoyed the show and it was nice to sell a few paintings too!