Blog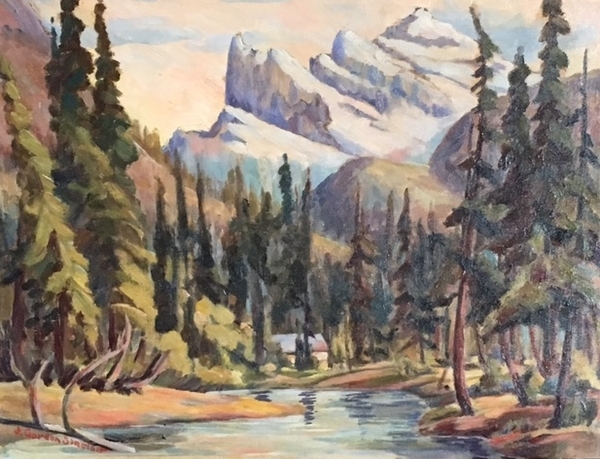 When I was little I always wanted crayons for Christmas, and by the time I was in elementary school my Grandpa started to teach me to draw with charcoal, then pastel. Eventually we turned to oil paints and colour charts. Grandpa, as it turned out, was artist J. Gordon Sinclair (1889 - 1980).
Born in Komoka, Ontario, he moved to Edmonton, Alberta in 1912. He taught art and design at the Edmonton Technical School for 25 years, and was a lifelong oil painter (with the occasional watercolour that crept in). He had a great deal of formal training in art from places like the Chicago Art Institute, www.saic.edu/ and the University of Washington, washington.edu He studied with J.W. Beatty, and had a swack of connections to the Canadian art community. He was a Charter member of the Edmonton Art Club, edmontonartclub.com/ (founded 1921) and the Alberta Society of Artists, albertasocietyofartists.com/ , the first professional juried art organization in the province, founded in 1931 (their first president was A.C. Leighton). Gordon aka Grandpa was also the Western regional organizer of the Federation of Canadian Artists artists.ca/ That national organization was founded in 1941, and he was participating on equal footing with colleagues such as Lawren Harris (who organized the West Coast) and A.Y. Jackson (who organized Ontario).
Grandpa loved plein air painting, and spent his summers most years in the Rocky Mountains, most often in Jasper National Park. He was a prolific artist and painted hundreds of paintings over his lifetime, many of them on hardboard (masonite) as well as on canvas. Small plein air boards were often turned into larger canvas pieces at his Edmonton studio in Garneau.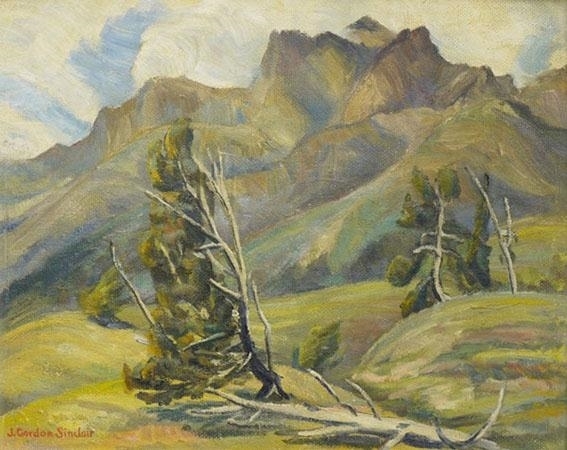 While I can't say I like to paint outdoors as much as he did, I certainly love the mountains, and focussed on them for quite some time. My recent move to the West Coast is starting to have its influence, as suddenly coastal forests and beaches are drawing me in. I predict a shift in focus very soon.
I wish I knew more details off the top of my head about Grandpa but he died when I was barely out of my teens, and had retired from painting years before due to age and infirmity. The family has a box of clippings though, and I think I'll have to spend a bit more time with them in the future.
In the mean time, thanks Grandpa!
More information about the early years of the ASA can be found in Kathy Zimon's book Alberta Society of Artists: The First Seventy Years while more information about the history of the FCA can be found in Ellen Poole's online publication 65 Years of Artistic Achievement: A History of the FCA.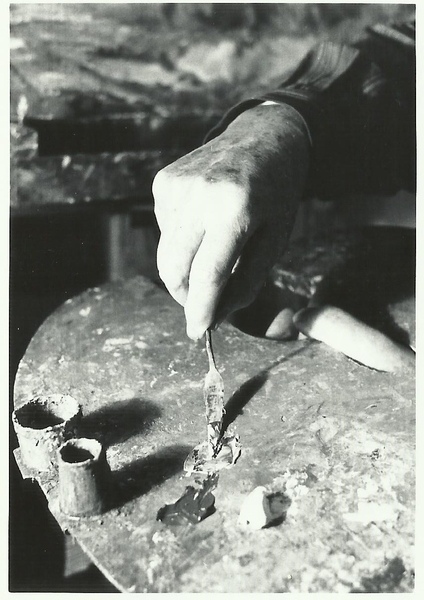 Grandpa mixing paint